Citrus Party
Regular price

$10.00 USD

Sale price

$5.00 USD

Unit price

per
A spring time citrus explosion to make you happy while wearing. Pair with a solid shade to mix and match on different nails.
Finish - Gloss / Opacity - Solid
SET INCLUDES: 16 gel nail polish strips + nail file and stick + prep pad
HOW TO APPLY

Application Tips: Buff out nails before using prep pad to help nail wrap adhere to nail surface. Let nail polish wraps set for at least an hour before prolonged water exposure, like showering.

1. Use prep pad, included, to clean nail beds.

2. Remove clear cover on nail wrap.

3. Peel off nail polish strip.

4. Apply to nail and gently stretch over the tip of the nail.

5. File off excess nail polish wrap.

6. Optional: Apply a clear top coat for a longer lasting mani.
Share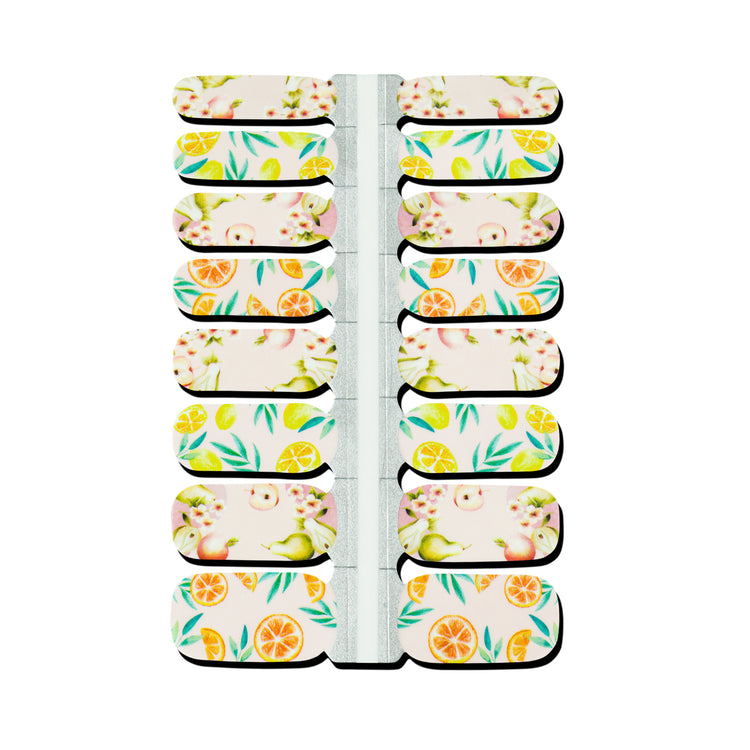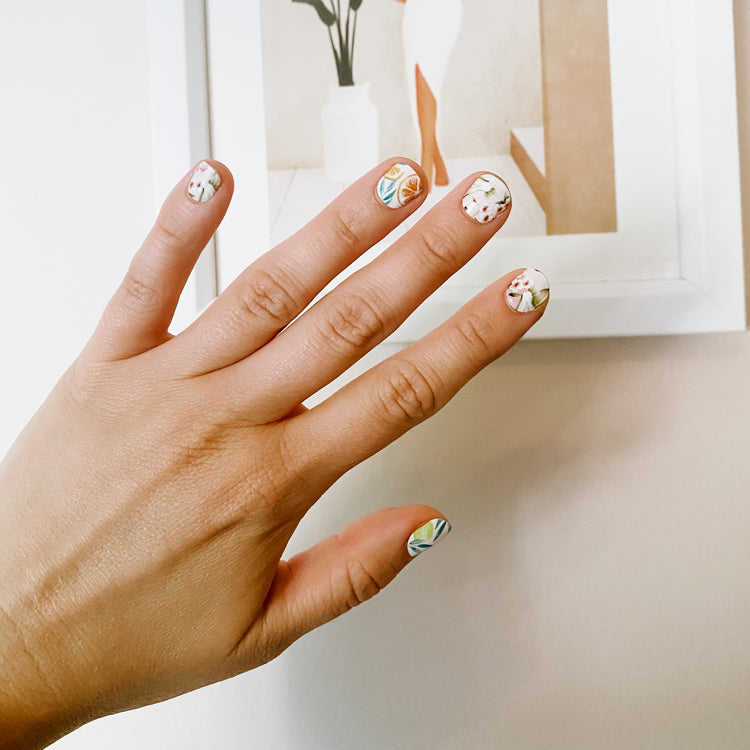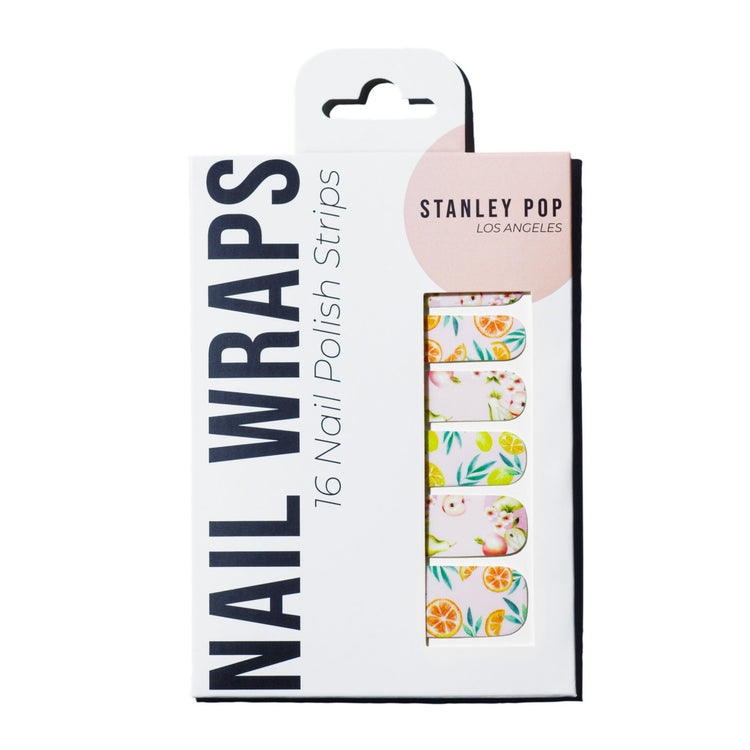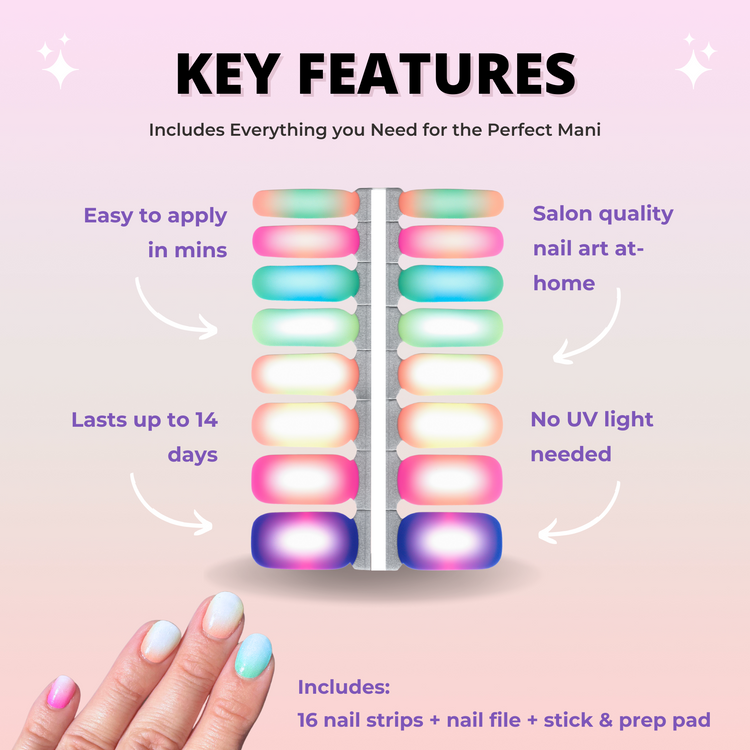 Creamsicle Glitter Has a Scent?
I've used many of these sets and they're all amazing, but this one smells like perfume for some reason? I've not experienced this before but this is my first glittery set. Kind of strange but good to know if you're sensitive to scents like I am.
Lovely! And worth it!
I received these in a promotional box through an app that matched me. I've tried ALL of the nail Polish strips out there and I have to tell you - these are AMAZING. They're thicker than others but that's what makes them DURABLE. love it!!!
Hi Kate, thank you so much for the review! So glad you loved Stanley Pop!
Didn't Stick and were hard to use
Used a different set of nail polish strips by Stanleypop and they were good. This set wouldn't peel off easily to apply. I ended up having to throw the whole package away because none would easily peel out of the package. Very disappointed. If the next package does the same then I'll try another brand.
Beautiful and Easy....LOVE
I love this set.
Application was so easy and the results are beautiful. I would like the company to do each color of this Alcupolco kit in a kit by itself (i.e all pink or the orange).
Hi Lisa, So glad you loved the set and thanks for your idea on future sets. We love that idea!
Pop of Pink!
If you are looking for a quick and easy polished look, order these. I love the Pop of Pink. I can't wait to try the other colors.
Note: Take your time to soak, file and shape your nails + push back your cuticles. Adding these steps will enhance the outcome. After, follow the instructions on the package! You can even set them with a top coat if you want. Otherwise, NO DRYING TIME. You can't beat that.
Thanks for your review, CJ!